Anti-money laundering certification in the palm of your hand
This is the AML app – a thorough and scalable anti-money laundering and counter terrorist financing training made simple, engaging and competitive.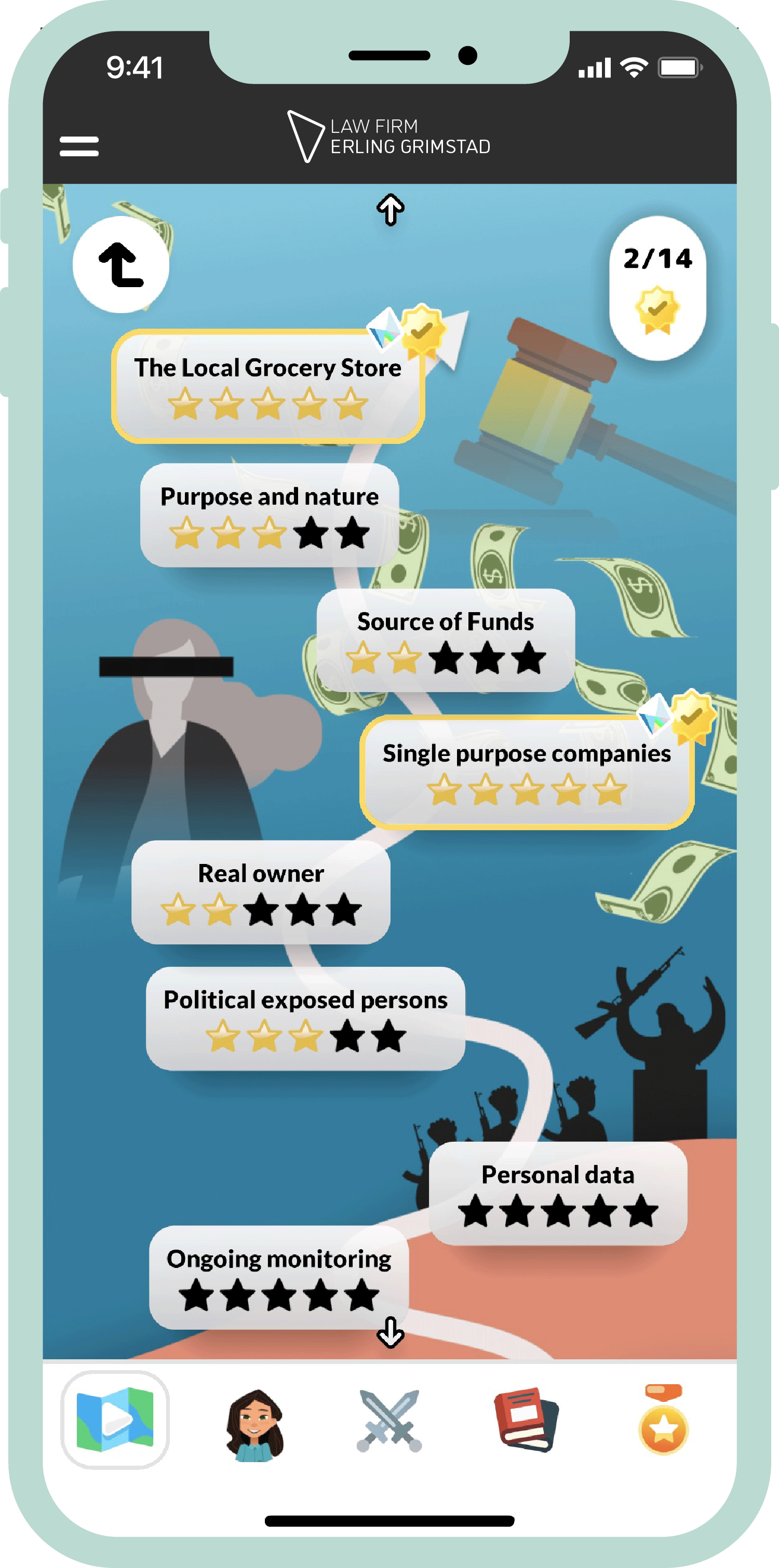 Empower your employees to become experts in detecting money laundering and terrorist financing
The AML app provides employees with thorough AML/CFT training, developed by lawyers with theoretical and practical expertise within the field. The app is customized for obliged entities under the EU/EEA regulations on preventing money laundering and terrorist financing.
The training is adapted to different types of obliged entities, with tasks specifically developed for different entities as banks, real estate agents, insurance companies, lawyers, accountants, auditors and more. Employees are, among other things, trained in realistic scenarios where they can investigate suspicious activities, and assist colleagues in ongoing monitoring and onboarding of new customers. In addition, the AML app is scalable for your entities' needs.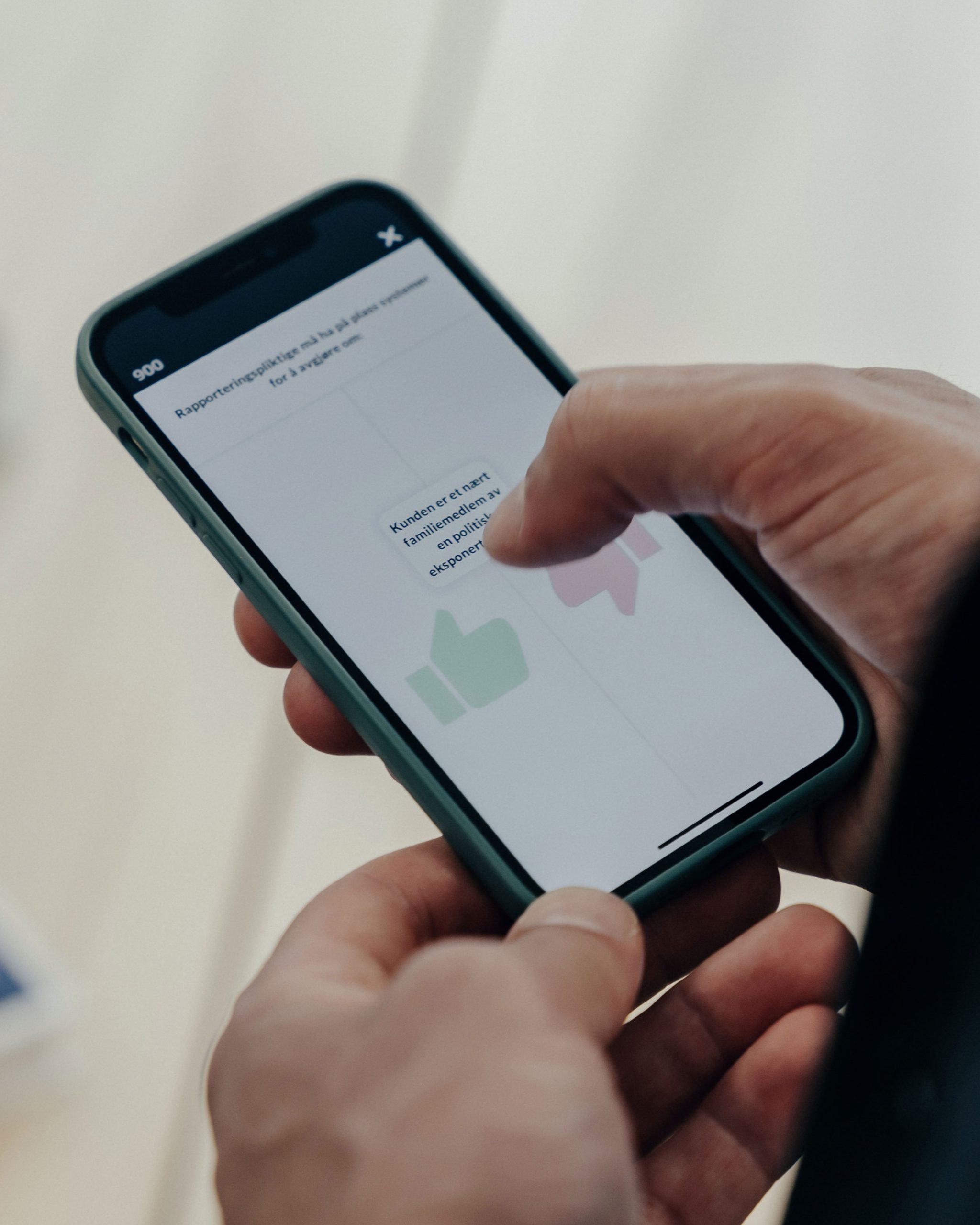 The AML app have several features, such as:
Features
Remotely training
The AML app is an innovative training solution that allows users to participate in anti-money laundering courses remotely, making learning accessible from anywhere at anytime.
Features
An active form of training
An active form of training where employees are triggered and motivated to complete the training.
Features
Interactive challenges
Interactive challenges where employees can 'talk' to virtual customers and colleagues in dynamic scenarios designed to prepare them for real life AML/CFT challenges.
Features
Detailed summaries
Detailed summaries of the team's progress – see where they excel and where they get stuck.
Features
Additional learning with short articles
Users find short articles about different AML/CFT topics and can read along the way towards the completion of the course.
Features
Competitive
With the engaging leaderboards and battle mode, employees can compete with each other.
Get in touch
We're here to help! If you have any questions, comments, or inquiries, please feel free to get in touch with us.
Fill out this form or contact us via email at hello@governance.no.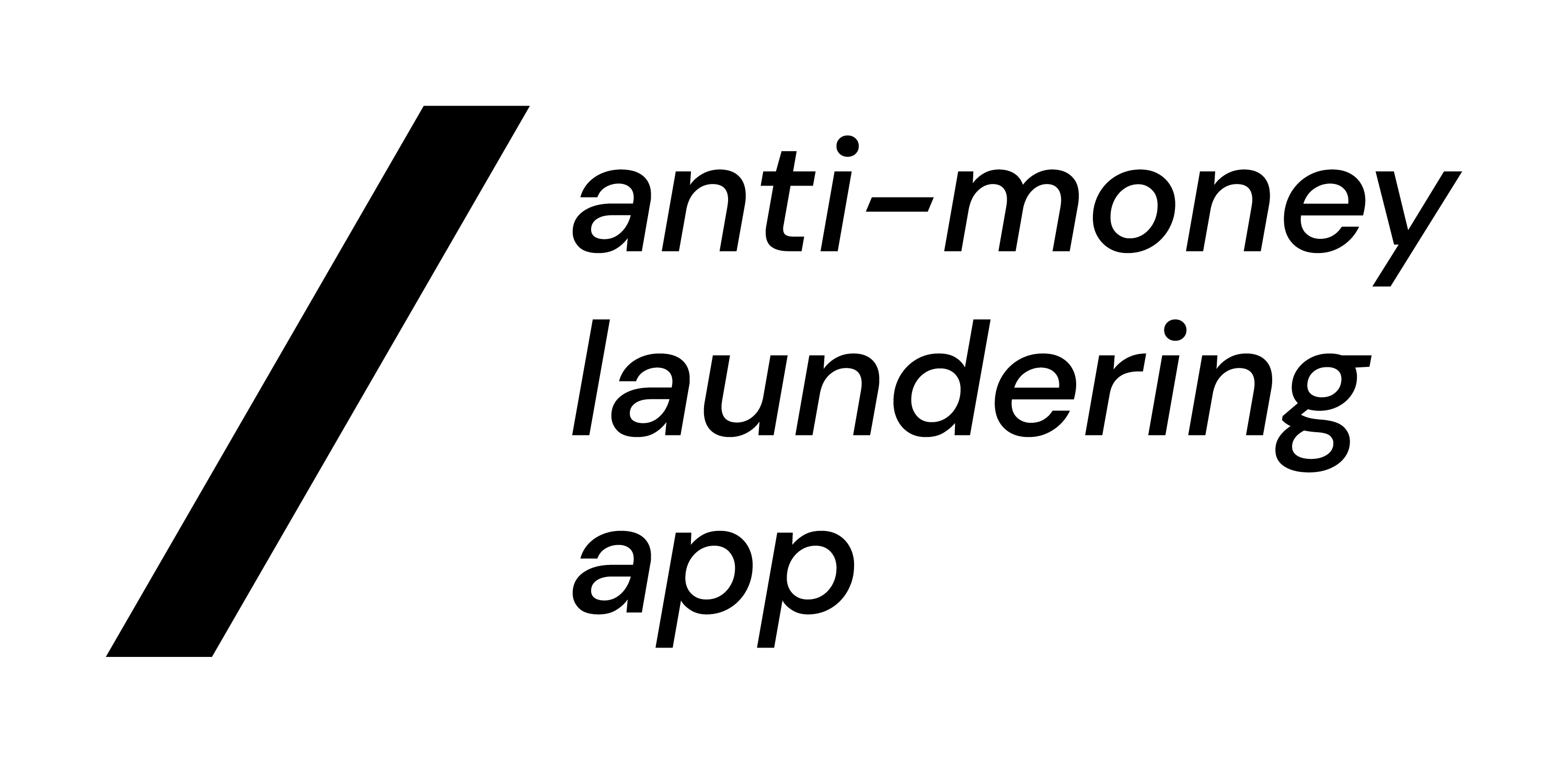 Contact us
(+47) 984 59 372
hello@governance.no
Gaustadalléen 21,
0349 Oslo,
Norway
Privacy policy